Vikky Matsis is quite the Jill of All Trades when it comes to hostels. She is the owner of Not So Hostel in Charleston, South Carolina, the host of the American Hostel Conference, manages a nonprofit radio station for the hostel, and is the author of Inside an American Hostel, available via Amazon.
She is also a mother with a small child, which is time-consuming in itself.  "But, how?" You may be asking… because that is what I am asking right now.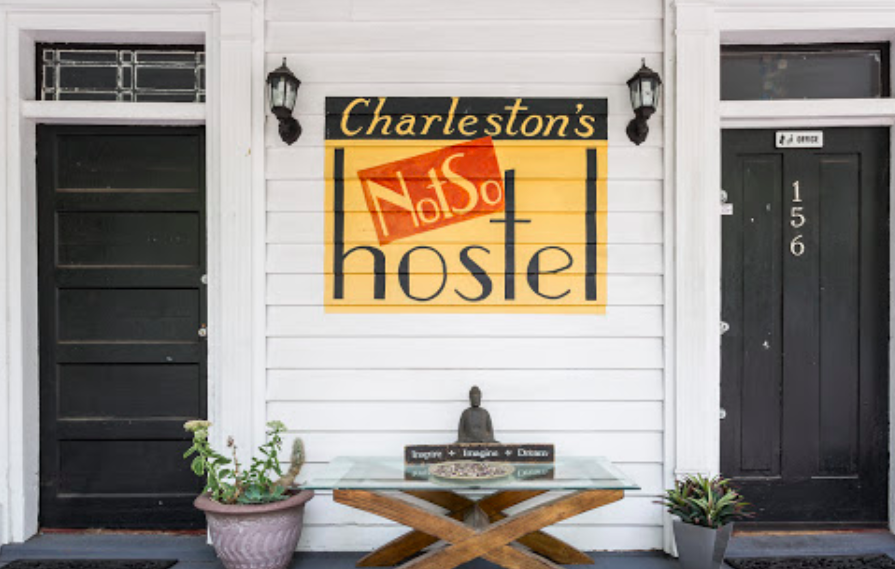 Luckily, The Hostel Roadtrip Podcast had a chance to catch up with Vikki at the American Hostel Conference last year. They ask her not only How she juggles it all without becoming frazzled, but Why.  And she has the best answer: "If no one else is gonna do it, I am gonna do it."
When she first took over the hostel, she had many questions about running it. She likes to research, so she would do just that- try to find the answers. But the problem was she was not finding the answers. So, as she learned for herself how to solve XYZ problem, she decided she would create a helpful book for new hostel owners. 
She touches on the importance of being mindful with whatever you do. Practice what you preach, because your hostel will be a reflection of you, ultimately. Think about the consequences of your choices, the full circle of products and ultimately the footprint you may leave behind. 
Jimmy contributes the idea of Conscious Capitalism: do what is right, not what is profitable. 
The Not So Hostel is a small hostel of 50 persons max located only about 9 miles from the beach, which is a great location for a town that gets super oppressively hot in the summer. The hostel is committed to great communal spaces, good vibes, and many chances to get to know your fellow traveler. Besides carving out opportunities to be social, Vikki is dedicated to staying eco-friendly, sustainable and green.
If you are just opening up as a hostel and wondering how many beds you should have, Vikki talks about the Dunbars Number, or the number of people with whom one can maintain stable social relationships. This number refers to the number of people we, as humans, are comfortable with sharing space.
In a hostel, because we are sharing sleeping spaces and kitchens, the number tends to be around 50 guests to keep the conversations lively and authentic. She and Jimmy also noted that too many guests can start to wear down the host after a while. Hosts may tend to become more introverted and less interested when there are too many faces to remember. 
Vikki has also managed to keep her staff long term, as in they average about 5 years on her team. That is pretty much unheard of in the hostel industry.  She attributed the success of her team to include them in a part of the equity share, or what I call incentive. Staff feels like they are a part of the business and this creates a better team to work with. 
If you are interested to learn more, think about joining in on the American Hostel Conference, being held 3-5 February 2020. They are still looking for some keynote speakers and would be happy to hear from you. 
Enjoy the cast! 
If you would like to hear more from Hostel Roadtrip Podcast, here are a few more episodes. 
Lighthouses, Hot Tubs and Stargazing >>