This month's Member Spotlight is showcasing Ana Svanidze and the truly amazing hostel she manages, Fabrika Hostel & Suites in Tbilisi, Georgia. Between the history, art & design, and multiple collaborative concepts incorporated into a hostel, I was blown away when I first stumbled upon this place..and that was only online! Like many of you, I am drawn to hostels that offer an experience as opposed to just a cheap bed, and I had to learn more. I hope you enjoy hearing about Fabrika as much as I did!
Ana, let's dive right into what gives Fabrika its magic. Like many hostels, you have dorms, private rooms, a kitchen, activities, etc. What makes it so special? 
Housed in a former Soviet sewing factory in the old historic part of Tbilisi, Fabrika oozes genuinely cool vibes enhanced by funky industrial elements.  Having in mind forward-thinking design that promotes sustainability and authenticity, the architects and masterminds of the Project MUA (Multiverse Architecture) have left much of the façade untouched while introducing some industrial and loft elements that provides a stark contrast to the aged concrete walls. A lot of the furniture that was found in the building is still present.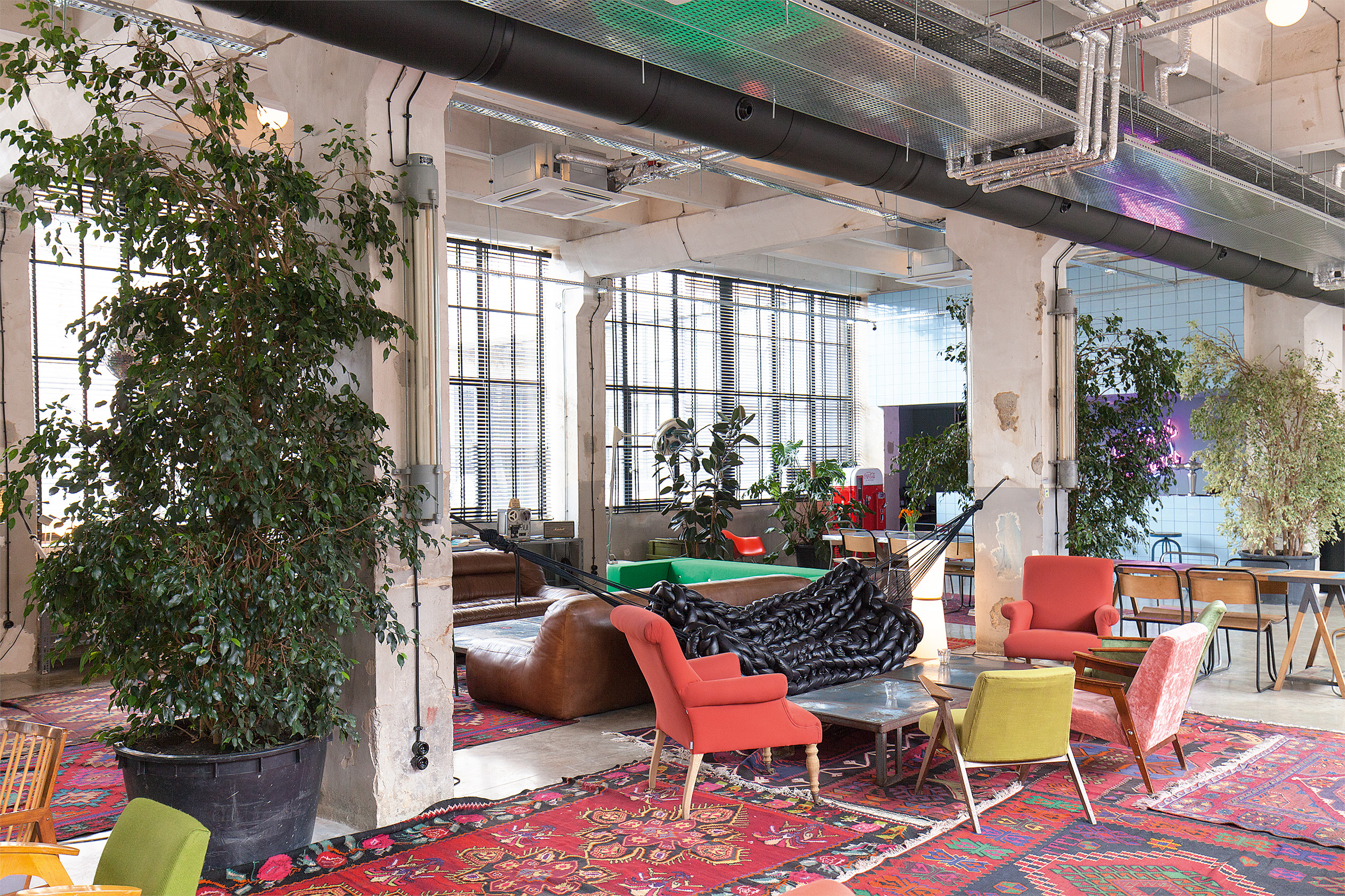 Some of the gorgeous interior of Fabrika. 
Picture credit: photographer Eugeny Chulyuskin for Seasons magazine /
www.seasons-project.ru
/ @seasons_project 
Apart from the Hostel, there's a courtyard that screams local and brings together an interesting mixed crowd to connect on many different levels. In the Courtyard, you can find local start-ups and small businesses: various cafe/bars, artistic studios, workshops, concept stores, co-working space, creative education school and ever changing one-off events.Thousands of clothes sewn during the 70's and 80's, in the then sewing factory, can be still purchased in one of the concept stores in the courtyard of Fabrika.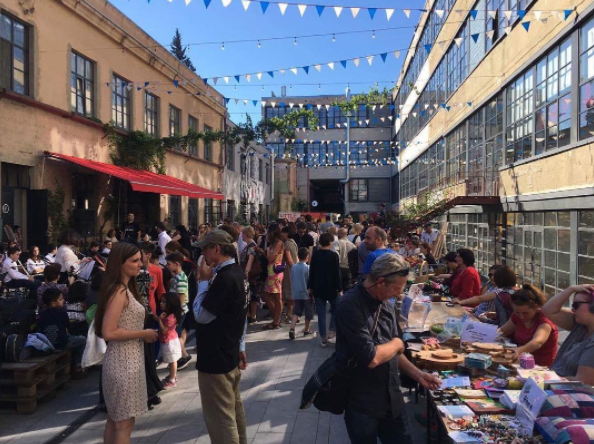 A Saturday social enterprise flea market event at Fabrika
"FABRIKA" was founded under the pillars of Georgian hospitality to generate an unforgettable and empowering travel experiences for independent travelers who want to connect with like-minded people from around the globe.  It is a melting pot of cultures and ideas where friends are waiting to be discovered. It is where life unfolds, experiences are exchanged, new stories are set in motion. 
The main social lobby pampers visitors with 24-hour facilities and a vibrant social atmosphere. One can find a standalone bar for a low-key, laid-back hangout.  There is a small common kitchen for those who enjoy quick homemade meals and want to experiment with local produce.  And of course, the spacious spacious courtyard serves as a beautiful platform, always in motion, loaded with interesting events. Whether you are craving crazy adventures, secret hidden gems of Tbilisi, gastronomy delights, art, culture, buzzing nightlife or rubbing elbows with the locals, "FABRIKA" has got you covered.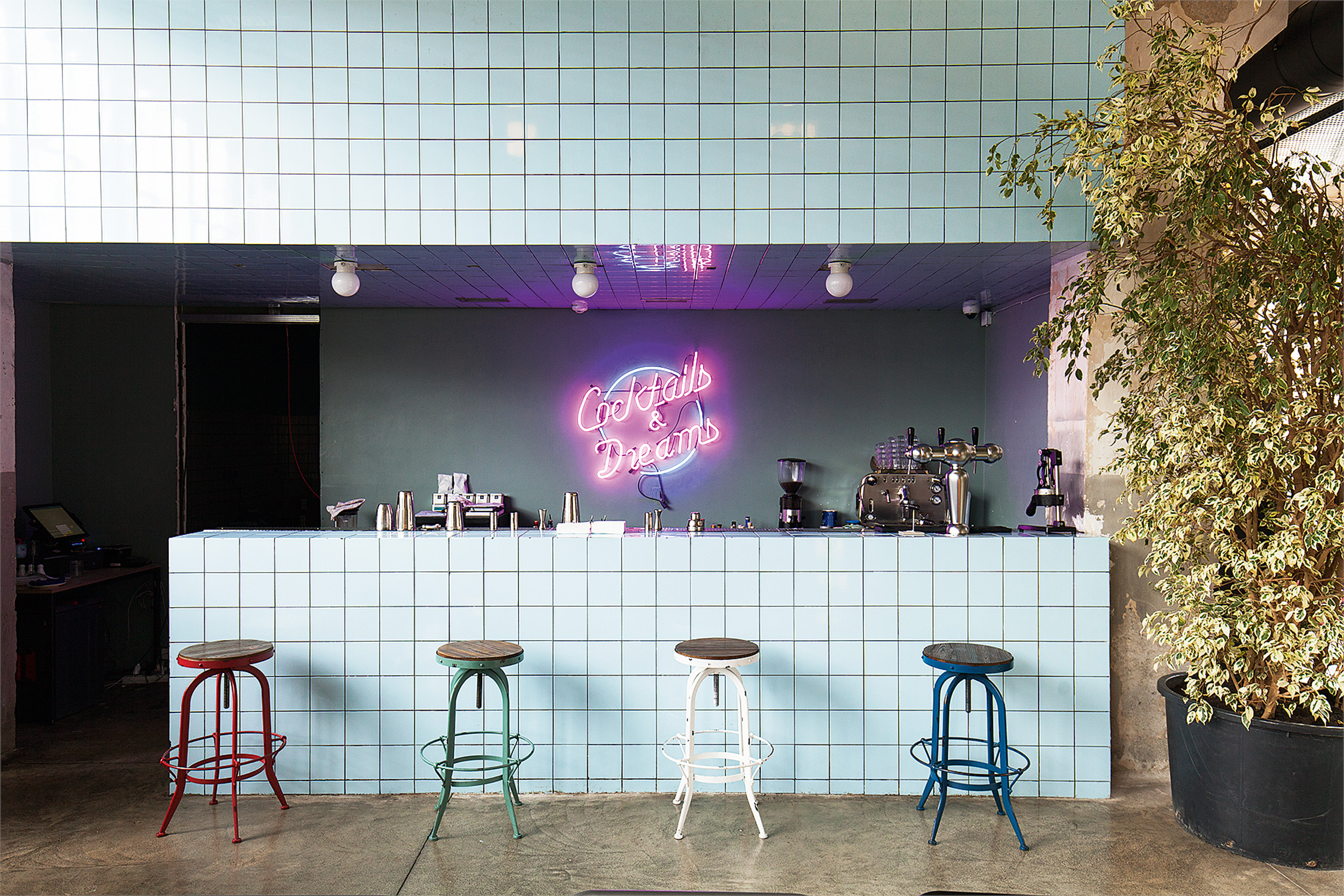 Cocktails & dreams, indeed!
Picture credit: photographer Eugeny Chulyuskin for Seasons magazine /
www.seasons-project.ru
/ @seasons_project 
I don't know about the rest of you reading this, but that makes me want to book a trip to Georgia, yesterday! A cross between a hostel, design hotel, and creative cluster- that was quite the description. 
For those curious, here is a breakdown of the main facilities & features:
Fabrika Hostel & Suites has 49 Dorm Rooms (12, 10, 6, 4, & 3 bed options), 44 standard Private rooms (Twin separate, Twin Bunk, doubles), and 5 Apartment style suites with spacious walk out terraces (sleeps 4 people). 
Other Main features: 
* 24/7 reception  * FABulous social spaces  * Guest Kitchen * Laundry Room 
* Multi-purpose event room * Private suites & Dorms  * Luggage Storage    
* Secure key card access * Free Wi-Fi  * Delicious Breakfast buffet  * Bar  
* Courtyard with various collaborative events & local businesses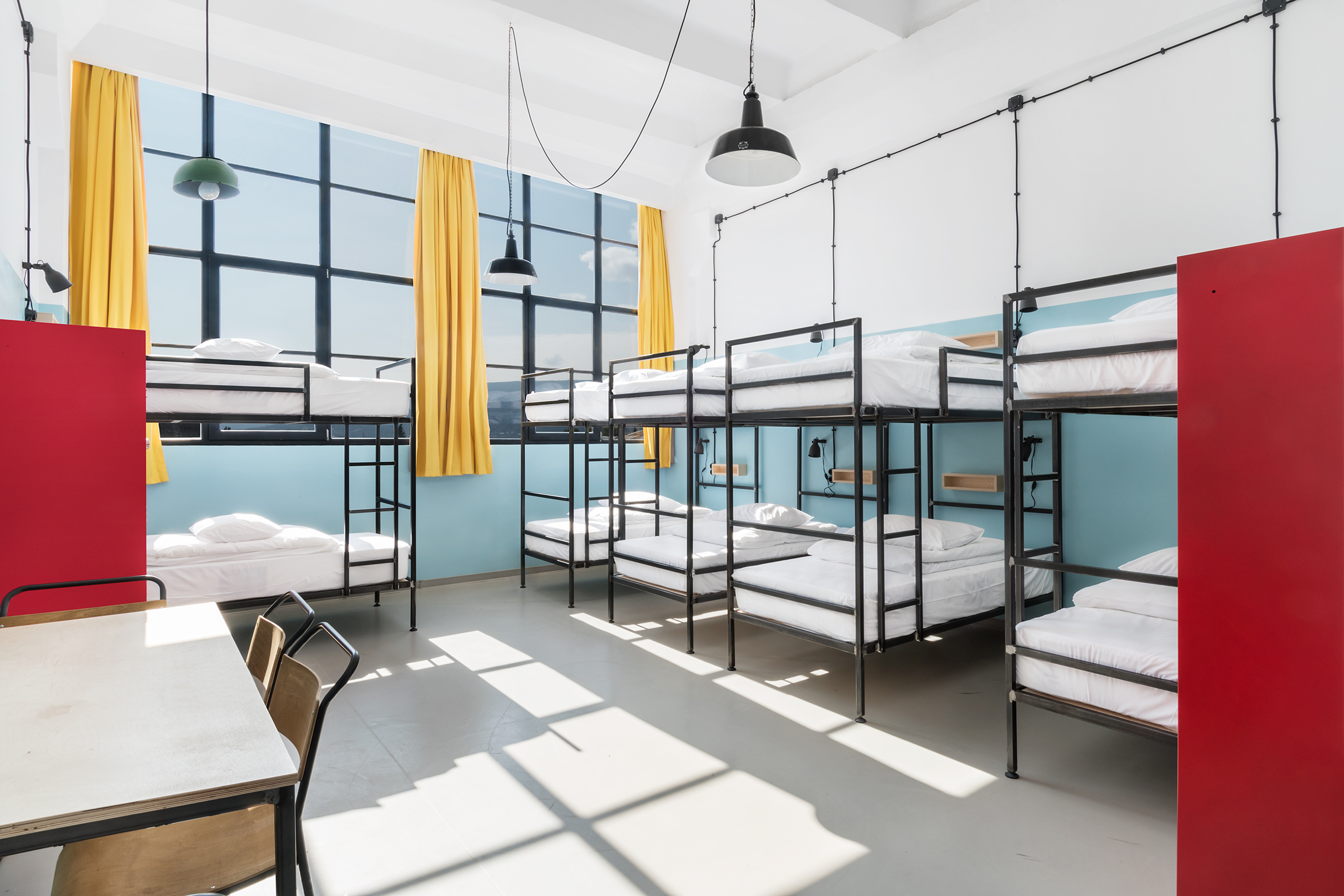 Bright, clean, and modern dorms
Everyone has a journey of how they ended up here. Where are you from, and how long have you been working in the hostel industry? What were you doing professionally before that?
I am from the Republic of Georgia and got my foot into the Hotel/Hostel/Hospitality industry in 2013 when I decided to quit my job in government. I'd say this was a bold move, as I decided to venture into the unknown. I started in a newly opened design hotel, Rooms Hotel Kazbegi, in the remote mountains of Georgia, which wasn't as popular then as now. I didn't get a lot of support and encouragement on moving to a small village for work, but it was one of the highlights of the year. I worked there for almost 3 years and gained invaluable experience as an assistant General Manager / Guest Relations.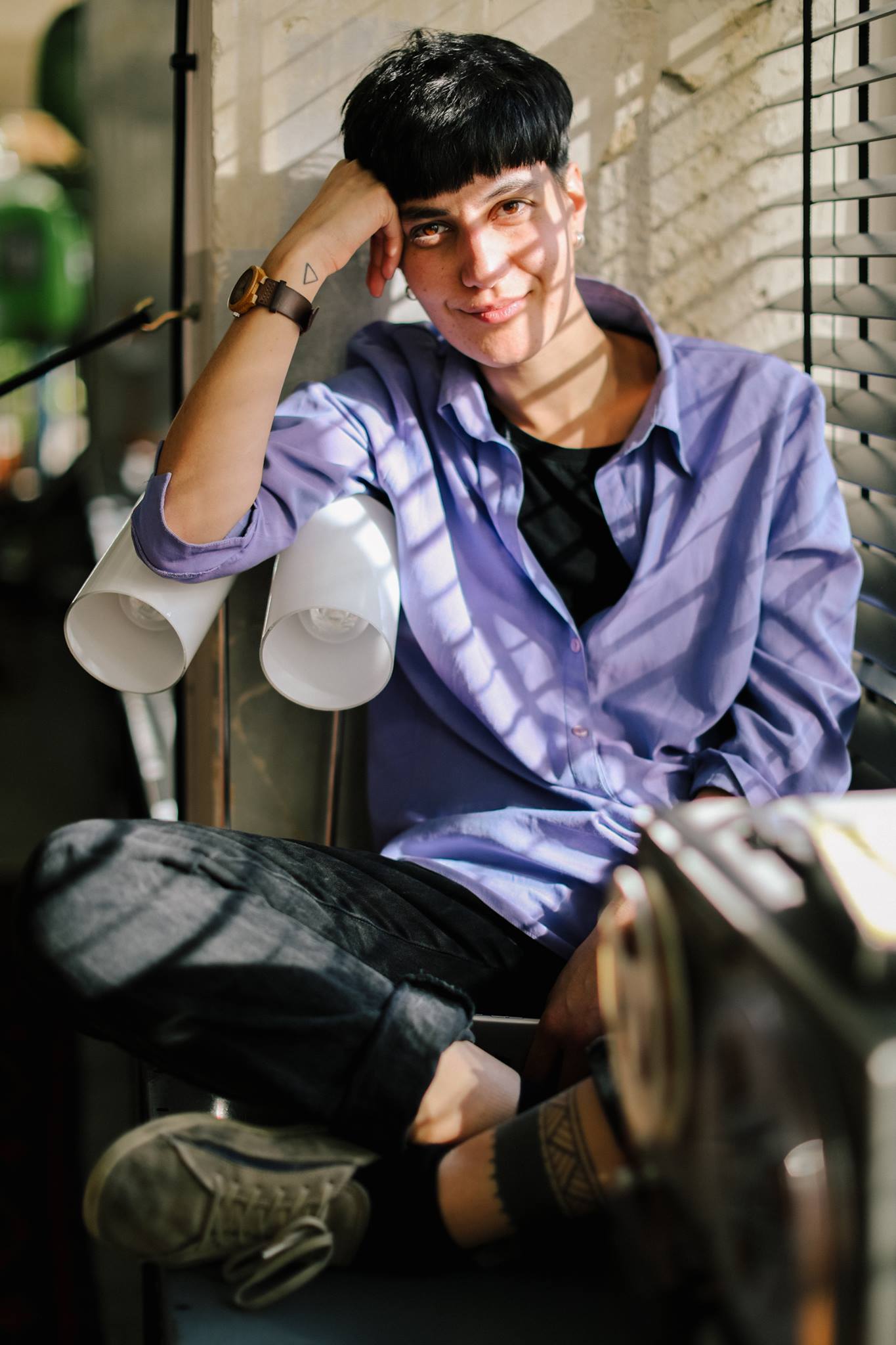 Changing from work in government to the private sector is one thing; switching to the hostel industry is quite the leap. What inspired you to get involved in running hostels?
Being an adventurer and a restless explorer myself, I was always fascinated by the energy and dynamics that revolves in hostel communities. Before starting with the Fabrika Hostel & Suites, I spent 6 months in Spain doing a short course in Hospitality Management, where I took chances where possible and worked in various hostels. I loved it.  Just before coming back to Tbilisi, I was offered to get involved in running Fabrika Hostel & Suites, managed by Adjara Group Hospitality, the same company that owns and runs Rooms Hotels (Kazbegi; Tbilisi) where I used to work. This was (and still is) a very interesting challenge I gladly agreed to. 
How long has Fabrika been open, and how long have you been running it? 
The hostel opened in September 2016. I have been involved from the pre-opening process, since May 2016. 
Aside from room revenue, what sources of income are the most significant for your hostel?
Our Multi-Purpose room that is in high demand, busy day in and day out. It is an ideal venue to host corporate or casual events, be it conferences, workshops, media briefings, exhibitions or experimental theatre shows. The room has full AV capabilities that are professionally maintained.
We also offer full catering services, and our Restaurant and Bar are another significant sources of income. Additionally, Fabrika Branded merchandise, tours & activities. 
A great hostel exists largely because of a great manager. What have you found that you do particularly well regarding hostel operation? 
I am particularly fond of and like how, with the help of our amazing staff, we have shaped the character and vibe of the hostel. We literally started from scratch and transformed the soulless building into a vibrant and alive space/community that has turned into a hotspot both for locals and foreign travelers. Being the first Hostel of this size in the region we have managed to re-invent the hostel experience by making design, style, comfort and personal service more accessible to a wider population for the right price tag.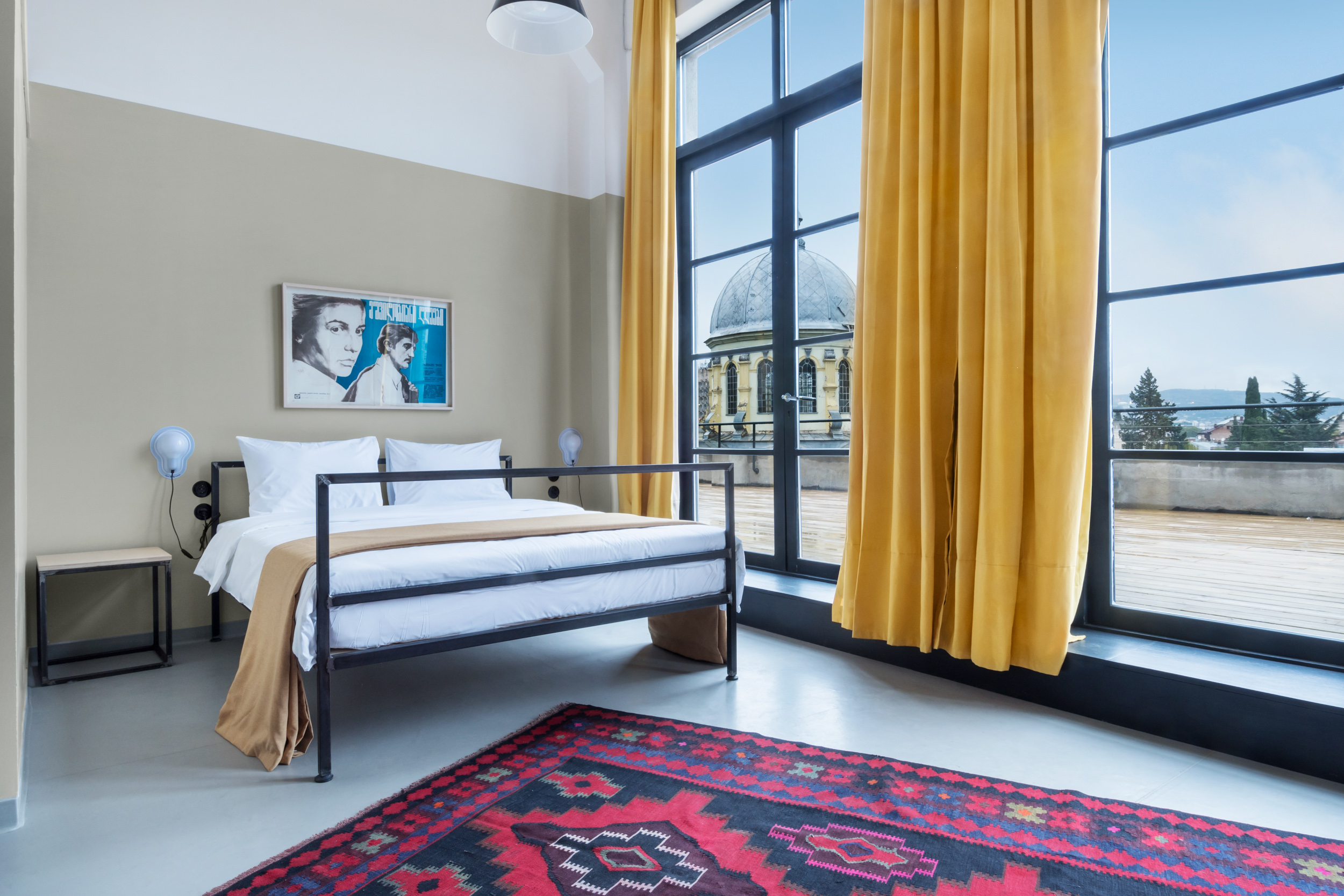 One of the beautiful private suites at Fabrika, with quite the view 
It's easy to see the amazing pictures and forget all the work that must have been put into it to get it to that point. Describe some of the challenges that you have had to overcome throughout your hostel career. 
Actually, challenges are abundant, starting from technical, operational, and day to day maintenance issues to guest complaints. Learning is part of the daily process. This is not a regular small hostel with 50 beds, it is much more than that. Consequently, challenges are bigger, but again, with the back of our professional team, we are overcoming the challenges, one at a time. 
I don't think any hostel owner or manager would disagree that learning is a daily process! What have you learned along the way that you didn't expect?
I've figured out one of the most important aspects of running whatever is to find the right balance and attitude with the team you work with. I'm still trying to find that balance. 
If it makes you feel better, I think we're all trying to find that balance. ;-) Not only is it tricky, it can change frequently as your hostel team changes. Keeps us all on our toes!
What do you love the most & least about hostels/the hostel industry?
I love the social aspect of the hostels. The culture and open-mindedness of both employees and travelers. Diversity, ideas, energies that you encounter. There's so much one can learn from the hostels. It is one good place to get inspired and set in motion new stories, relationships and go on journeys you never thought was possible. 
Speaking of learning and being open, I saw on your (amazing) Instagram a Love Wins post with the caption "We say NO to homophobia". Many travelers may not think twice about this, but especially in less progressive countries, I think it's so important when all travelers are made to feel welcome and safe in a space. So from a newlywed wife-with-a-wife, thank you! 
Thanks for your kind words and positive feedback. Overall sentiment on queer rights and acceptance in Georgia is not so positive. Georgia happens to be a very traditional country with patriarchal values, but we are trying to be the change makers, bit by bit. Long way to go! :)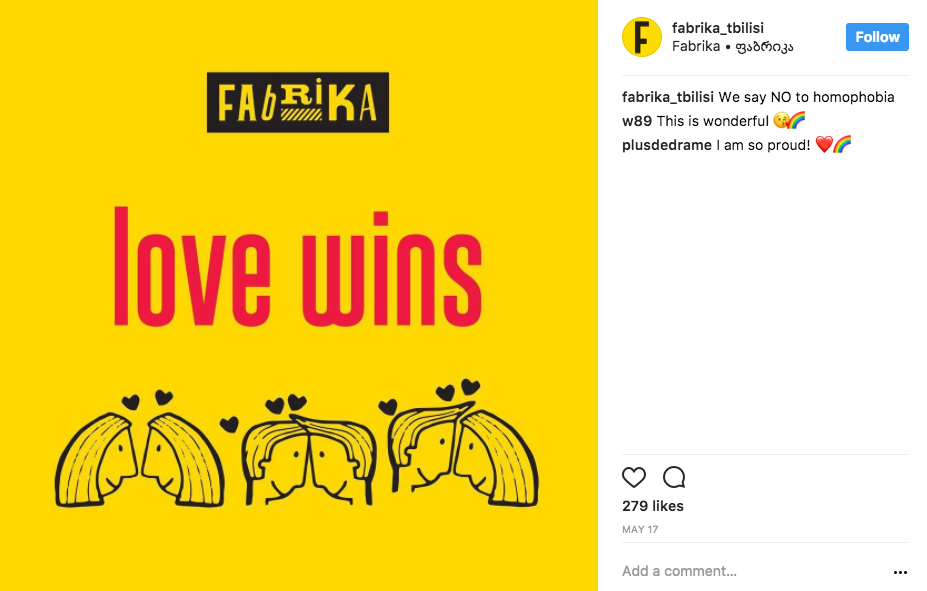 We are now at over 20,000 members worldwide and growing. How has HostelManagement.com been useful for you?
We've recently become a member of HostelManagement platform, and I believe it's a great source of knowledge and a great network for anyone interested in hostel management. I'm really hoping we can arrange one of the hostel unconferences in Tbilisi sometime soon. 
What would you like to see HostelManagement.com do in the future to become even more useful for you?
To help us get connected to the right people and in general encourage more interaction and collaboration between different hostels, hostel owners, and hostel communities worldwide. 
All of that sounds like great goals for us to work on! Ana, it's been a pleasure learning about Fabrika. Thanks to you and your team for all of the hard work you've put into it. 
For those of you interested in learning more, you can check out Fabrika Hostel & Suites directly
here
. 
Do you know of a member who should be featured in our monthly spotlight?
Email me
and let me know!