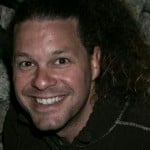 We have two showers and one toilet, plus a common sink in each of our bathrooms. There is no Men's or Women's restroom because each stall is separated. The showers have two doors, so before walking into the shower stall there is a private dry changing area with hooks, a mirror, and another small sink.
In another hostel that I ran we had standard bathrooms like you would find in a house (one room with shower, toilet, and sink all together) as well as individual rooms with just a shower or a toilet. The arrangement with the individual rooms was definitely preferred by guests and management alike. It was easier to clean, and people didn't have to wait in line for other guests to finish.
If you have the space, I would recommend separating everything. If you don't have as much space, at least give some level of privacy to each person with a real door instead of a flowy shower curtain.