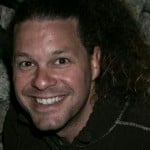 People still keep opening in big cities with high costs and lots of competition because there is usually high demand to go along with those challenges. Or at least they think there will be high demand. Sometimes that's just an illusion, which can easily lead to price wars that completely destroy the market. Still, a big city is usually the safer bet, and it looks more convincing to investors because you can demonstrate a proof of concept.
Opening up in a more off-the-beaten-path place where you can be the only accommodation is great if there are enough people looking for an affordable place to stay and not finding enough options. There is a risk of illusion with this scenario too, because if someone opens a hostel thinking there is more demand than there really is then they could end up in a bad financial situation very quickly. But if you find a good place, then it could be a hostel owner's paradise!
Do you already have some places in mind and want to see if others agree on the potential of the location, or are you asking if people can suggest a good place for you to open up because you haven't found a good one yet?
Some general indicators that a market could have potential might include things like:
Convenient public transportation in and out of town
An airport servicing low-cost airlines
A university in the close vicinity
A neighborhood that attracts artists
A sports arena or convention center
A historical attraction or landmark
For example, when I flew through London Luton airport I thought a hostel catering to people flying in and out could do pretty well in that area. It probably wouldn't be a very social hostel, but an organized operator could sell the same beds multiple times a day if they kept track of their guests' flight arrival and departure times. Selling dorm beds a bit below the cost of the local hotel rooms could result in a decent revenue, even with a small place.