Best route from Kathmandu to India
There are two convenient border-crossing options. If your plan is to head for Varanasi, you should cross at Sunauli to connect with the train at Gorakhpur. But if you choose to stop at Darjeeling in India's northeast for sightseeing, the best way to travel overland from Kathmandu is to go through Kakarvitta, which means an overnight journey.
Kakarvitta is 597 kilometres from Kathmandu and the road is rather rough, but if you can put up with frequent road blocks, the scenic view of the Kathmandu Valley is worth it.
Once in the area, Sikkim is another must-see. Darjeeling to Sikkim is about 150 km and takes about 6 hours by bus. From Darjeeling, you can continue on to Kolkata and fly back to Bangkok. Darjeeling and Sikkim are more interesting than Dharamsala, with better mountain scenery and some Tibetan culture.
Even if you choose this option, you can cross the border at Bhairawa/ Sunauli, catch the overnight train to NJP, Kolkata and then a jeep to Gangtok (Sikkim)/ Darjeeling. But if you go via Kakarvitta, you'll be able travel by jeep directly to Gangtok and save a lot of time.
Two points to remember: You must have a valid Indian visa and if you are thinking of visiting Darjeeling, check out the political situation there first.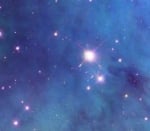 Have you done the trip? What is Darjeeling like? Yes, I have. Darjeeling is really beautiful. The view is very nice but it was cloudy on that day I was there. I visited Darjeeling last May. I think it will be more amazing in a clear day. The right time to visit Darjeeling is around Feb-Apr as you can enjoy wonderful orchid season.