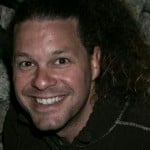 What a great question! I'll start off with a few, and others can add their challenges/gripes.
Updating availability on multiple websites is a giant waste of time that we continued to do for years. Using a channel manager has changed that. The time we save and the occasional mistakes that we can easily spot and correct make this cost of doing business well worth the money.
The general public still doesn't know that there's a difference between a hostel and a hotel.
The doors on shower cabins (the complete stand-alone units that you can usually buy at the do-it-yourself store for very reasonable prices) are constantly getting broken due to abuse and low quality construction. They're not built for commercial use, and they can't handle the high traffic of a hostel. In fact, the temptation buy non-commercial grade ANYTHING frequently results in frustration when it doesn't hold up. In the long run it's worth it to buy the good stuff.