Brisbane Backpackers guide
Interesting article here about The Queensland Government publishing a 64 page guide to Queensland for Backpackers. They certainly target the backpacker market in Australia, unlike a lot of countries who pretty much ignore them. Interested to read a lot of the (very) negative comments at the bottom about Brisbane. I've never been, so don't know anything about it.
One guy had an interesting comment:
"It's Australia, if you are travelling for the cities and cultural enlightenment you are in for disappointment unless suburbs turn you on."
Not totally sure I agree with him, but certainly they can't compete with Europe for cultural attractions.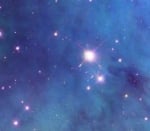 Australia definitely takes backpacker tourism seriously :) It does take it seriously but I still think it often has no idea what actually is of interest to backpackers.
I remember not long ago a few weeks, reading a tourism post about what to do in Sydney when your board and it sighting a trip to the restaurant under the Opera house, lunch at the exclusive Icebergs and one other I cannot remember but equally as expensive.
I have to put a plug here as well hope that is ok - we recently published our backpackers guide to QLD here