Cheap air travel websites and tools

Any sites missing from his list?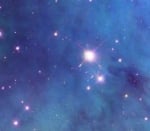 Mashable.com followed up with a list of cheap travel accommodation sites:
http://mashable.com/2008/06/23/cheap-travel-accomodations/
In order, the sites in the "other" (??) section (e.g., hostels) were:
CouchSurfing.com
Hihostels.com
Hiusa.org
HospitalityClub.org
HostelTrail.com
HostelWorld.com
I mention it because Mashable is such a popular site.