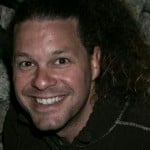 It's interesting that the law forces you to run a small hostel. I actually like that.
If you have to own the building and also live in it with the hostel, then it is presumed that you will take an active role in the operation of the business, right? Especially if you are the obligatory full time resident manager. The limited beds will help to reduce laundry and housekeeping costs as well as the need for lots of additional staff.
Most folks don't start small hostels with the intention to make big profits, but you might actually make some decent money that way depending on the demand in the city. You might not have a lot of free time to go out and spend it though.