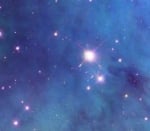 How do you handle the cleaning schedule? When are the best times to clean the bathrooms?
It might depend on the hostel, so these are just examples from hostels I've worked at:
If breakfast is 8am to 10am and checkout is at 11am, the housekeepers could start at 10am and clean up the common areas and then move towards the rooms. Depending on the size of the hostel there are probably enough checkouts by 10am to start doing laundry.
If you have large, group bathrooms and the hostel is really busy they might sometimes need a second bathroom cleaning in the evening. This was only an issue at one hostel I worked at so it probably depends on the hostel.
Do you keep track of who is checking out that day and then once they check out go strip their linens and replace them with fresh ones?
I think it's easiest to have the travelers give you their sheets and pillowcase when they check out. Otherwise the cleaners might not know which beds still have guests in them and which beds need to be stripped.
We would keep a basket by the front desk so the guests could drop off their linens when they came to get their deposit. Housekeeping or laundry staff could occasionally stop by and take the basket full of sheets and pillowcases to the laundry machines.
At the hostels I worked at, the check-in deposit was not a "key deposit", but just a way to make sure that people stopped by the front desk on their way out with their linens.
We didn't give clean sheets every day, but guests could come exchange their sheets at the front desk if they wanted clean ones during their stay. Private room guests may expect it depending on how expensive the private rooms are and whether they have ever stayed at a hostel before :)
(At all the hostels I worked at, the cleaners were inhouse staff... so it might be different if using outside cleaners.)