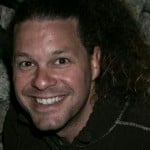 Luckily I have not had problems with bedbugs yet. I understand that it happens to everyone eventually though, so I want to be prepared. There was already a post on chemical treatments for bed bugs, but I want to know about the customer service side of the problem.
Do any of you have Standard Operating Procedures spelled out in the event that an infestation occurs? What actions have you told your staff to take? What do you tell the guests to keep them calm and address their concerns?
There was one occation when ants found their way into a guest's backpack in my hostel (of course there was food in it). I immediately apologized and insisted on washing all of the guest's clothes to get rid of the bugs. Admittedly they were pretty calm about the whole situation, but they were thrilled about the free laundry service. Obviously this isn't enough for bedbugs because they induce a lot more panic than ants. It is a good start to make sure the guests feel like I'm taking care of them though.
What else do you recommend as the "appropriate action" from the guest's perspective?