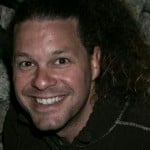 Here is an excerpt from another thread about ideas for making extra money in your hostel:
You can make good cash with extras, but the amount of revenue that hostels actually generate with supplemental sales could also be negligible. Frequently hostels just sell things for the convenience of the guests without making much profit.

Here are some of the things that I hear people mention the most:

Commission-based sales

Tours
Museum tickets
Airport transfers
Taxi service
Car rental
Bicycle rental
Metro and bus tickets
Pub crawls

Laundry service
Beach/bath towel rental
Internet terminals
Phone cards
Bottled drinks

Beer
Wine
Soda
Juice
Water

Padlocks
Key chains
T-shirts and other apparel
Electrical adapters
Personal hygiene products

Soap
Shampoo and conditioner
Toothbrushes and toothpaste
Razors and shaving cream
Tampons
Condoms

Snacks

Potato chips
Popcorn
Cookies
Pasta and sauce
Microwave dinners
Chocolate
Ice cream
In my experience drinks are in much higher demand than other products. Many of the guests I have seen are perfectly happy to use toiletries that were left behind by other guests rather than buying their own.