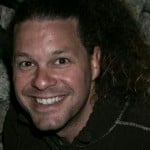 Are you talking about a machine to charge credit cards, or a system to keep track of orders and payments?
Our bank provides our POS (credit card machine). We work with more than one bank, and their offers on the machine were different - for example, the processing fees, the ability to charge cards that don't have a PIN, the ability to charge cards without the CVV code. We chose the one that was the most beneficial for us.
Regarding order and payments in the restaurant/bar, it seems like everywhere I go is using a MICROS system. Or at least they're all calling it that name. I don't know how cost effective it is though.