Free Software for Internet Cafes
Internet Access and Computers
Setting up an Internet cafe with proprietary software can be expensive. I've just started a Wiki page about Free Software for Hostels that shows how a hostel can outfit all of their Internet cafe computers for free.
Add more free software to the list if you have other favorites. It is one article in what will be a series of articles about hostel computers.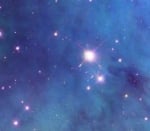 Strange that they would have programmed it without taking into consideration the system time... While evaluation software is all well and good I use one of many companies that offer something far better. What they do is install as many computers as you want for free, they do all the tech support (either remotely or on site). WHat you get is 50% of all takings. This means you have no direct or indirect costs other than the paper, electricity and connection. YOu can set up machines to either give you a set connection time and exrta costs for printing or (as I have set up as we have free WIFI anyway) £1 for ten minutes with unlimited printing with is idea for people printing off tickets. Try Krisan Cafe. You can manage employee permissions, access client orders and membership information. The biling feature allows you
to create accurate invoices on a prepaid or postpaid system. It also enables or disables more than 20 Window functions for added
security. It even comes with a promo. Visit www.krisancafe.net for more a complete list of features and downloads.
Pages