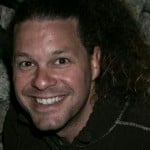 Google has taken on the challenge bringing Street View to Venice, where there are more canals than streets. How? They strapped the Trekker cameras onto backpackers and gondolas of course!
Street View floats into Venice
It was impossible for us to collect images of Venice with a Street View car or trike—blame the picturesque canals and narrow cobbled walkways—but our team of backpackers took to the streets to give Google Maps a truly Shakespearean backdrop. And not just the streets—we also loaded the Trekker onto a boat and floated by the famous gondolas to give you the best experience of Venice short of being there.