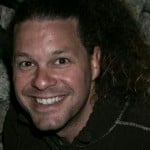 Unfortunately I don't think there are any industry averages published.  In fact, with the industry being so fragmented around the world, I think it would be very difficult to even collect that information.  It would be fantastic to actually have it though!
As you mentioned, there are a lot of variables, like whether the heating in the hostels is powered by gas or electricity, or whether solar energy used.  Just those two factors could make the numbers fluctuate wildly from one property to the next.  
Electricity consumption per person is also difficult to determine because some of the consumption is not based on each individual.  For example, when the lights are on in a dorm room, it consumes the same energy regardless of whether there is one guest in the room or ten.  
Out of curiosity, where do you get the numbers that you mentioned?