Hostel Management... what's involved? 14 rooms...
General Hostel Operations
Hi guys, I've been asked to manage a new hostel/guest house, in China.
I've traveled a lot, stayed in a ton of hostels and guest houses... but have never managed one.
Can someone walk me through what's involved?
I don't want it to suck up all my time... I'll prob need an assistant manager.
Cheers. Nope.
I've spent plenty of time in hostels, about 2 years world traveling under my belt.
I have friends here who work in hotels, and a friend who runs one.
It seems as long as I have all the right staff in place it should be ok.
Anything thats dealing with the Chinese government, like tax etc... that's out of my hands... as I don't speak Chinese that well.
I said I'd give it a go for 3 months, and we can see how it goes.
I guess we'll know by then if its working or not.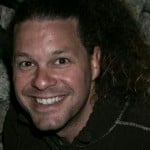 It's not a ridiculously complicated job.
Keep your bathrooms stocked with toilet paper, soap, and hand towels at all times
Every guest should get their own bed with their own clean sheets
Never say "No" or "I don't know" without finding a solution to your guests' needs
Set a good example for your staff so they know you won't ask them to do anything that you won't do yourself
Count and recount the money to make sure the accounting adds up
Obviously this is a gross oversimplification, but if you can manage this much from the beginning you'll learn everything else you need to know on the job. In three months you'll either be a pro, or you'll be off on a new adventure.