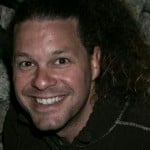 Hi Izabella,
Welcome to the Hostel Management community!  This is the right place to be if you have thousands of questions about managing hostels!
Running a hostel completely on your own 24/7 doesn't sound like the best idea.  You will definitely want a team to help you, even if it's just one or two other people.  
In the interest of keeping things manageable, you don't have to open all 11 rooms from the beginning.  You could open just a few until you get used to managing the place, and then add more when you're ready and you have some help.  If there is huge demand in your city you could also open everything from the beginning and offer work in exchange for a bed to travelers until you get a full time team so that you can get a little sleep and get away from work from time to time.  I don't know if work exchange is legal in Norway though.  
I also don't know if you are required to have someone on-site 24 hours per day in Norway.  If not, then you could also close the reception at night, which would reduce your workload considerably.   
How many beds would go into those 11 rooms?  
Running a B&B instead of a hostel is certainly another option.  It would be much easier to handle from an operations perspective, because you wouldn't have as many guests.  
Another suggestion to make your life easier is to require a minimum stay in order to reduce guest turnover.  This cuts down your work by a huge amount, and helps regardless of whether you turn the house into a hostel or a B&B.