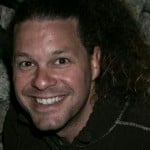 Hi Carlos!
Every hostel owner should take the time to travel and stay in other hostels. Not only is it a lot of fun to be on the other side of the desk, but it also brings fresh inspiration and reminds you how it feels to be a guest. You'll likely go home with a lot of ideas for improving or at least tweaking your own hostel.
Having children shouldn't prevent you from doing this. That said, if you travel with small children you will probably be far more distracted and less observant of the hostel than you would have been if traveling on your own. If your guests are mostly backpackers who don't usually have kids with them, then the trip might not be very productive for you. On the other hand, if your own hostel is a family-friendly affair, then this might give you exactly the kind of insight you need about your guests and how to cater to them. Just ask yourself, what would have made you and your children feel more comfortable, entertained, connected to the community, or otherwise taken care of? What did the hostel do really well that made your stay particularly enjoyable and that you could do for your own guests? In this case, the trip would fulfill all of your objectives and send you home fresh and excited.
What kind of hostel do you run?
Here are two other threads about kids in hostels if you're interested:
Can kids stay in the hostel?
Hostel for families
I'm quite curious to hear the opinions of other hostel operators on this one.