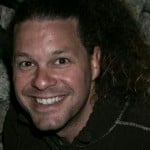 If you have stayed in a lot of hostels, then the operational part, atmosphere, and customer service will probably be reasonably intuitive.
The legal requirements and tax laws, on the other hand, are very rarely intuitive.  Rather than waiting for an inspector to pay you a visit, call the various departments to ask for their help in setting things up correctly from the beginning.  Things like fire, health & safety, worker protection, finance department, etc. This could save you a load of money and headaches as well as establishing a good relationship with those authorities. Getting a good accountant who stays up to date with changing tax laws will also make your life easier. Just make sure that they educate you on how things have to work too, otherwise simple transaction procedues in the hostel can cause big problems without you realizing it.
The other advice that I would give is to write down your procedures as you figure out how you want things to be done in the hostel.  This will come in extremely handy when you need to bring in new team members. If you do it as you go, then it will be easier than sitting down to make an all-encompassing Procedures Manual later.