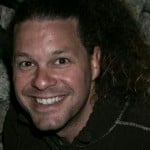 Hi Dima,
Offhand, I don't know the zoning laws in California regarding hostels in private houses.  You might visit the guys at the Department of Regional Planning to ask about zoning restrictions and permissions.  If they can't give you the answers you need, maybe they can direct you to the right office.
Los Angeles County Department of Regional Planning
Room 1360 Hall of Records
320 W. Temple St.
Los Angeles, CA 90012
Phone: (213) 974-6411
Email: [email protected]
Office hours:
Monday, Tuesday, Thursday 7:30 am to 5:30 pm
Wednesday 8:30 am to 5:30 pm
Closed on Fridays
It's probably a good idea to at least give them a call before you start looking for properties to make sure you concentrate on places that present legal possibilities.
Good luck!