Hostels in California - Big Sur
I have heard great things about the Big Sur area of California.
I was looking around online for a hostel to stay at, and the closest one I could find was in Monterey (about 40 minutes by car).
Another destination that I may be headed soon is Arizona. Arizona only has hostels in Flagstaff, Lake Powell (Page, Arizona), Williams, Phoenix, Tucson and possibly Bisbee. My interest is somewhere in the Sonoran Desert, but not in the big cities (Phoenix, Tucson).
Once again, wishing that there were more hostels in the USA...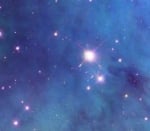 Free camping, or at a campground?