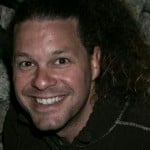 It seems like our guests from HW are more likely in general to leave a review than our HB guests, but the ratings themselves are pretty consistent across both sites.
When HB teamed up with Rough Guides they mentioned a survey suggesting HB's demographic might be older than HW's. If that is true, maybe age plays a factor in their reviews. Perhaps the older guests have traveled more and know what to expect, or maybe they simply don't get bothered as easily?
On average are the guests who complain any younger than the ones who are happy?