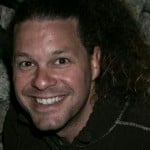 From a sales perspective, this is pretty smart: Show the more expensive products first to the customers who have demonstrated a willingness to buy more expensive products.
The Mac users aren't actually getting charged more though.
Orbitz executives took pains to make it clear to the WSJ that Mac users are not getting charged more on an identical room basis; the only difference is in the mix of search results they see. For the same exact room, they will pay the same price as a PC user; this detail has gotten lost in some headlines claiming "Mac users charged more for hotels" or similar, which is not true... In fact, Orbitz searches can be sorted by price instead of by "best result," so both Mac and PC users can always see the cheapest property. Nobody's being deprived of a bargain; given the realities and habits of online shopping, however, having more expensive results on the first page of the search means that those properties are going to get a closer look.
The article mentions that past booking history, booking location, and availability are all factored into the order of search results. My girlfriend found a cheaper flight on Lufthansa than I did when she changed the search language to German. I wonder what other factors are (or could be) taken into consideration when determining the order that we see products displayed. Maybe this is already a lot more common than we think.