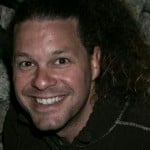 Hi Sean,
What kind of hostel are you looking to start? That will make a big difference in how long it will take. Are you looking for a big place or a little cozy thing? In general, the smaller it is, the quicker you could set it up. Or are you more concerned about the administrative side with all the permits and such?
I have no experience working or opening hostels in the US, so unfortunately I can't offer much insight there. My wife and I opened one a few years back in Romania, and it seemed like we practically threw it together overnight. I sleeps 38 guests, and I think we did it all in less than two months. Granted, our expectations were not very high, and we were shooting for the minimum viable product to get the door open before a big high-demand holiday. Our plan was to open first, and then keep working on it to bring it up to our standards. "Start small, think big" as they say. While it worked out in the end, I wouldn't recommend such a rushed job.
I get the impression that most people take longer than 3-6 months to open their hostels.