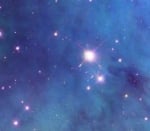 At one hostel I worked at, the owner paid $1 every time someone took a phone reservation. Front desk employees would race to answer the phone, because they wanted the dollar.
After a while, the owner got rid of the bonus, and suddenly no one picked up the phone or took phone reservations. They would say things like, "you can just go to our website and make your booking there."
I thought that the bonus worked really well. It would probably work even with a smaller bonus. It could have been $0.50, and people still would have jumped up to answer the phone. It adds up after a while.
I wish I could go back and compare the amount paid in bonuses with the drop in phone bookings just to see exactly how much it affected profits (if at all). It seemed to have a very large effect on employee motivation. :)