JetBlue baggage handler gets an accidental flight to Boston
JetBlue employee 'stows away' on NY-to-Boston flight
http://www.boston.com/news/local/breaking_news/2009/03/jetblue_employe.html
A 21-year-old JetBlue employee rode from New York to Boston Saturday in an airplane's cargo compartment, officials said today. "Even after talking to him we were a little uncertain as to how it happened," said David Procopio, a state police spokesman. "This may have been accidental."

The man, whom police would not identify because he was not charged with a crime, was working in a cargo bin at JFK and somehow found himself stuck below the airplane, with the luggage, when the plane took off, Procopio said.

Panicked when he realized he was no longer on the ground, he phoned JetBlue officials from the air, he told state police.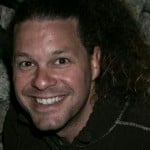 Oops! I would think something like that would be avoided with security checks before takeoff. Guess not! Not just a job but a adventure!