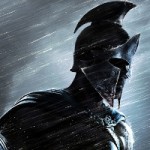 Well, our guests have been very happy with Simmons mattresses. Although I don't buy the sales pitches about how they are the only mattresses top hotels use, they still are quite good.
I recommend doing a thorough research, checking out reddit and quora. Speaking of which, one of the first links to turn up is this
rather competent analysis
.  
Although I would advise that you remember of the issues with overheating. Some mattress manufacturers claim that theirs are made of a foam that doesn't make the sleeper hot. More often than not, it's just words.
I was facing a similar problem once.
Remember that everyone will be recommending what they
think
the best mattress is and not what what actually
is
the best mattress: 
this article
 and 
this one
 are both glaring examples of that.