Nago's Sakura Festival (Japan cherry blossoms)
I'm headed to the cherry blossom festival in Nago, Japan tomorrow... will post some photos.
I'm not sure the details -- there may be several different festivals?
From http://www.japanupdate.com/?id=8328
"The Nago Cherry Festival comes next weekend, with a full slate of festivities the 26th and 27th. The Yaese Cherry Festival begins the 20th, running through February 10th near the Naha Country Club. The Naha Sakura Matsuri kicks off February 13th for a five-day run in Yogi Park. The Manko Sakura Matsuri in Naha City's Manko Park along the Kokuba River, is set for February 16th and 17th.
All eyes are on Mount Yaedake this weekend, with opening ceremonies at 2 p.m. Saturday, followed by the Miss Sakura Pageant, a cherry blossoms photo contest and the first stage show, with singer Mika Hino..."
Unfortunately didn't get to see the Miss Sakura Pageant...
Photos of sakura festivals coming soon...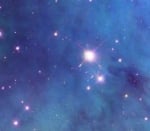 The first sakura (cherry blossoms) in Japan -- here are some photos from the festival.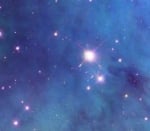 Here is a photo from the Nago cherry blossom festival yesterday: