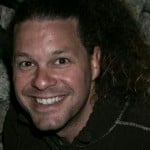 Maybe something incorporating a funny animal found in NorCal or even something that's somewhat obscene (pushing the limits of what's acceptable to name a business..... or not).
A local animal might be good, and it gives you a lot of possibilities for a charismatic mascot/logo. You might not want to get too obscene with your name though. I know of several hostels with edgy names, and it worked for them. While many people will love it and HAVE to have the t-shirt, some others may be put off. You may also find it difficult to get listed on some of the booking sites with a slightly obscene name. HW, for example, is very concerned about their reputation lately, so they don't want to be associated with certain images of hostels. (See here for an example) According to their new contract, they will remove you from the site immediately if they think you might hurt their reputation, and it's their prerogative not to list you at all if they feel that the name is inappropriate.
That said, aren't woodpeckers native to NorCal? Maybe that theme could fit both categories for you?