New Australian Customs Question: "are you carrying pornography?"
New 'Big Brother' customs rule leaves travellers red-faced (24 May 2010)
http://www.etravelblackboard.com/showarticle.asp?id=104851
A Customs and Border Protection spokesperson said that the first question on the custom's Incoming Passenger Cards has been changed to ask passengers if they are carrying pornography.

...If they say they are carrying 'pornography,' Customs officers have the authority to search these materials.

..."If you and your partner have filmed or photographed yourselves making love in an exotic destination or even taking a bath, you will have to answer 'Yes' to the question or you will be breaking the law."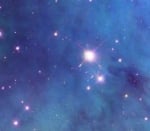 Pornography is a way to get public support to restrict multiple types of online information. Similar thing happening in Sweden. We wrote about this here it is not just the invasion of privacy, it is also as 'hostels said it is another step in the vetting of information.
It can also be damn embarrassing, if you were to follow the letter of the law, a naked sunbathing or a few sexy snaps of your last intimate beach encounter is suddenly out and being goggled over.
I am all for protecting our countries security, but this is verging on the ridiculous.