Hi All,
We may be taking over a pub in Cornwall that has 7 large letting rooms that are currently unused. We initially thought of just B&Bing it, however I have stayed in several hostels around europe and turkey and loved every minute and am leaning toward turning it into a Hostel (tourist).
Does anyone know from the UK if you would need any permissions to change a hotel to hostel? I would have thought not, but there is nothing mentioned anywhere!
Regards
Gwe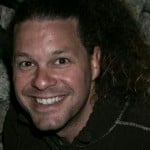 I don't know anything about UK law. Does a Hostel-specific license exist there? I have certainly never heard of any restrictions on turning an existing accommodation such as a hotel into a Hostel. If you were starting something new that had never been accommodation that would be a different story, but I don't believe you'd need any permission to do what you are suggesting. Other than voluntary trade bodies like HIhostels having standards, I haven't heard of any official restrictions on hostels. Obviously you would be required to make sure that the hostel complied with all the current fire regulations. Hostels and hotels both fall into the same planning catagory, so you would not need to apply for change of use planning permission. The catagory is C1 and this covers hotels, guests houses, hostels etc. You would need to ensure that you confirm to the HSE standards for the bedrooms i.e. number of toilets per person etc. the only other thing you need is the hygeine certificate from your council for the food serving and storage side of things but that isn't too hard and they're normally very friendly! Best of luck!!