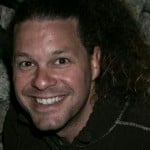 Hi T6rabenberg, welcome to the Forum!
With the first property, if you are able to get both floors, then I would recommend it. There are a lot of hostel operators who have serious problems with neighbors. If you can avoid this hassle from the beginning it would probably be best. Does that property meet the code requirements for a hostel/hotel? In your opinion, is the layout appropriate for a hostel?
If the warehouse needs extensive renovation anyway, then you can design it exactly the way you want. For example, you can put bathrooms and utility closets in the places where you will actually need them. Plus you can build everything to code from the very beginning. Of course some of the downsides are that this will cost you more money up front and take longer to get the hostel operating.
This start a hostel thread has some links that might be useful for your business plan.