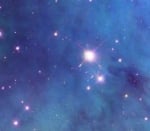 For years I've been thinking about opening a hostel in the Northeast USA where it gets very cold during the winter. It's a college town so part of it could be turned into student housing in the winter.
I thought about targeting international students who might prefer a two-person dorm (downsized for winter) than the university dorms. I considered only doing that for part of the hostel, keeping the other part as a hostel year round. My thought is that there are so many university students (20,000) that some of them are probably going to unexpectedly move during the year. So only a smaller part of the hostel would have to be converted in September, and maybe additional rooms converted in December or however it worked out.
To attract local university students to the hostel later in the winter, I thought about holding free travel presentations in the cafe. For example, slideshows, or have a traveller explain how they travelled around the world on $x. That time could also be used to let students know about the dorm accommodation at the hostel. Many students also use the schools' housing services to find housing even in the middle of the year, so it might be possible to work with the schools to fill it with students later in the winter instead of just in the fall.
Another thing is that the location that I'm interested in is off the backpacker trail, so I would have to put the location on the backpacker trail somehow -- which I think is possible. There are people travelling in the winter -- the location just needs to be marketed as an attractive winter destination.
Another possible source of guests would be people visiting the town/city to look at the universities. Often the university housing is not that cheap, at least in the US. Universities would be interested in marketing that accommodation option to potential students because it would allow more people to visit the town to look at the schools.
With a cafe and Internet access, I think it would be able to maintain steady income year round. Students would like it for the international atmosphere.
Just a few ideas that I've had... not sure how feasible they are...