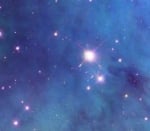 1) Any recommondations on what city to start with?
You could try looking at what hostels already exist by searching hostelz.com.
2) Is there still a market for new hostels in the 3 cities of Vancouver, Montreal, and Toronto?
I would check hostelz.com to see how many hostels there already are and where they are located. Are there places in the city that would attract backpackers that don't have a hostel nearby? I have a feeling that unless a city is really oversaturated with hostels that it is possible to succeed just by doing a great job with customer service, fun atmosphere and good marketing.
3) Any other places out there that could use another hostel?
Tim made a good list here.
4) Is managing/owning a hostel as profitible as it seems?
I think that they can be very profitable, but I've only worked in larger hostels.
5) Will I have to keep my day job, or is it possible to make a very solid living just from 1 hostel with capacity of 35 to 50 people?
I would use a spreadsheet to project income. I've attached a simple spreadsheet to this post as an example. The spreadsheet is locked except for the blue cells. Enter your number of beds in the blue cells and the spreadsheet will update the simple projections for you. The percentages at the bottom are for average occupancy.
The attached file called hostel_projection_spreadsheet.xls.zip is an Excel spreadsheet. The other one is in OpenOffice format. To view the spreadsheet on Windows, download the file then right-click on it and unzip/uncompress it.
You can also make extra income through Internet, tours, car rental vouchers, etc.
Have you seen the article about starting a hostel at backpackers.ca?
EDIT: If the zipped spreadsheets below don't work, you can click the following link to download the uncompressed Excel-format spreadsheet:
http://www.hostelmanagement.com/files/hostel_projection_spreadsheet.xls