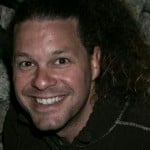 Hi Sarah,
Your General Manager would essentially run the business for you, right?
The General Manager position is probably one that you don't want to offer as a work exchange position due to the responsibility and dedication involved.  You might include accommodation in the compensation package, but a competent, trustworthy manager with an understanding of the hostel business is a professional who should definitely receive a living-wage salary.
Hostels are frequently labors of love with relatively small profit margins compared to other businesses, so paying a manager what they deserve and what they're worth to your business can be really hard to do.  (I mean, who isn't worth more than their current salary, right?)  As you mentioned, goal-based bonuses or profit sharing can significantly boost a modest base salary, as well as motivating the manager to perform at his best.  The opportunity to learn, grow, and develop professional skills is sometimes as appealing for management applicants as the salary though.  So is the promise of real responsibility and the chance to implement their own ideas to shape and mold the hostel with the trust of the owner.  This is particularly true if the applicants are planning to become hostel owners themselves at some point and want to see what it's really like to run a hostel.
Having the manager live in-house has some really positive effects.  For example:
They are always present, even when not working
They experience the hostel as the guests do, so they can easily identify strengths/weaknesses/problems in real time
They will spend considerable time with all of their other colleagues, most likely building a strong rapport among the team
They will spend considerable time with the guests, creating a very personal connection between the hostel business and its customers
Living on site helps foster a sense of ownership of the hostel
Of course there are also downsides. For example:
They are always present, even when not working, which can lead to burnout if they can't find sufficient "down time"
They are likely to put in more hours than they are scheduled for, which is expensive if you pay overtime, and demotivating if they aren't paid for that time
Out of curiosity, what responsibilities would your General Manager have?