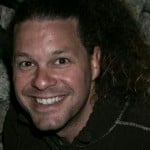 Are you opening a hostel or a hotel?
All of the sites you mentioned focus on hotels rather than hostels. If you are opening a hoStel, then I would also recommend listing on hostelworld, hostelbookers, hostelsclub, and gomio. All of them will cost you less money in commissions than the ones you are currently considering.
Regarding whether or not to list on multiple sites:
Pro - Selling your beds on multiple channels gives you greater exposure to potential guests.
Con - You risk overbookings if you offer the same beds on all sites and you don't remove that availability as soon as a bed sells. This can be avoided by a) selling different beds on each site, b) watching your booking closely and removing availability immediately, or c) using a channel manager that will automatically update your availability to all of the sites you work with.
If I were in your shoes, I would list your hostel on multiple booking sites.