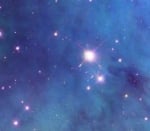 I think it's a good idea not to allow smoking indoors in hostels. Travellers with bronchitis or asthma might have problems if they have to spend any time in smoky rooms.
I've been to some hostels where there were no rules ("no rules" was the official policy). I think that only works in smaller, laid-back places. In the city hostels I've worked at there were lists of rules that people had to sign for at check-in. I'll see if I can find a list.
I worked in one hostel that had group bathrooms (one bathroom per floor) and there were always bad reviews about it. It might not have been so bad if the hostel would have kept them cleaner. Group bathrooms are not necessarily bad, but I think they have to be kept spotless to avoid complaints.
A good example of group bathrooms that were designed well are at Youth Hostel Plakias in Crete that I mentioned before. When you walk in there you know it's probably going to be clean, have toilet seats, and have toilet paper. It looks like it was designed to be easy to keep clean from the beginning.
For security I would offer lockers in every room ("bring your own lock"). Big enough for a laptop and camera. Many people (myself included) don't like leaving electronics at the front desk. I know a couple of hostels where the biggest theft risks were from the employees. I've even seen a situation where a housekeeper (transient) would steal from guests but still not get fired because there were not enough people to staff the hostel. :confused:
I still don't leave any valuables at front desks because of those experiences. I think it's more of a problem at big city hostels with high employee turnover... and in the case of that hostel, just bad management. I really like having sturdy lockers in the room that allow me to attach my own lock.