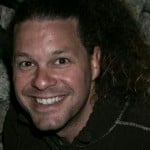 Pinterest and Houzz have been suggested in this forum before as a good sources of inspiration and design ideas.
I'm not particularly design savvy myself. I tend to think about practicality and comfort.  When I arrange my rooms I normally try to spread everything out to create the most open floor space possible.  I've been told that it usually comes out very Feng Shui, although I know even less about that than I do about design.  :)
Despite the fact that the only color is black once the lights are off, it's probably a good idea to go with white ceilings and light colors that aren't too intense for the walls in order to make the rooms feel light and airy.  Intense colors in dorms tend to put people off, based on what backpackers have told me when I asked for their suggestions.  We found that putting curtains on the windows (vs blinds or other coverings) made a HUGE difference in how comfortable people feel in the rooms.  
When we redid our walls we ran a plug to each bed and bought some simple lights from Ikea that clip onto the bed frame.  The guests can plug in or unplug them as they please.  It was an easy solution, but they were garbage.  The clips broke almost immediately.  I would recommend something firmly attached to the bed or the wall.  At the local pieces and parts shop I've seen lots of single-LED units that put out a surprising amount of light and consume almost no electricity.  My guests definitely appreciate the plugs though.
If bed bugs are around, they're going to find their way into any material you use.  You can take precautions though. Here are some off the top of my head:
Metal beds have a reputation for being less inviting for bedbugs.
If you go with wood, caulk up any cracks and paint it a light color so you can see any evidence of an infestation as soon as it appears.  
Get bug-resistant mattress covers that wrap around the whole thing and zip up to prevent them from entering the mattress.  If they can get into the mattress, then the bed material won't make much difference.
Leave a little space between the beds and the walls to make it a bit harder to move from one to the next.
That's just my two cents.  What do other, more design-inclined folks think?