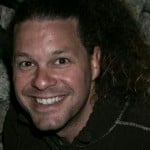 Laundry facilities aren't required for a hostel, unless that is a local law. It is a nice service to offer though, and your guests will appreciate it.
In my current hostel we have two options for laundry, and neither of them are profitable:
The outsourced company that washes our sheets can wash our guests' laundry as well. It's expensive, so we charge the guest exactly what the company charges us with no markup.
We can wash their clothes in our own washing machine. We hang it to dry (no drying machine) so the costs are relatively low. We charge enough to cover the water, electricity, detergent, and the staff member who handles the laundry. Any profit we might accidentally make from that is negligible.
Another option is to use coin-operated machines that guests can use themselves. This is probably your most profitable option. This post has some good information about those machines: How many washing machines for guests?