'Rude' French are worst tourists.
This from BBC news:
'Rude' French are worst tourists
The French are seen by hoteliers as the world's worst tourists
French tourists are the worst in the world, coming across as penny-pinching, rude and terrible at languages, according to a new survey.
The study by travel company Expedia asked 4,500 hotels worldwide to rank tourists on their behaviour.
Japanese tourists - seen as clean and tidy, polite, quiet and uncomplaining - came top for the third year running.
French travellers made amends on elegance - classed third - as well as for their discretion and cleanliness.
But the French were the least ready to try a new language, unlike US tourists who were most likely to swallow their pride and order a pizza, baguette or a paella in the local lingo.
WORLD'S BEST TOURISTS
Japan
Britain
Canada
Germany
Switzerland
Holland
Australia
Sweden
USA
Denmark
Source:Expedia.co.uk
US tourists also got top marks for generosity, as the biggest spenders and tippers.
But they fell short on other counts as the least tidy, the loudest, the worst complainers and the worst dressed.
Britons came second for their overall behaviour, politeness, quietness and even elegance - second for dress sense only to the Italians.
But in Europe, the British were seen by the hoteliers as the worst behaved.
Jonathan Cudworth, the head of product marketing at Expedia.co.uk, said: "Being voted the worst tourists in the world by our closest neighbours highlights the fact that the 'Brits Abroad' moniker is a label we still haven't managed to shrug off.
The Japanese came top for their politeness and cleanliness
"While we are in second place in the global best-tourist rankings, we clearly have a job to do to convince our European counterparts and those at home that we can be better behaved on holiday."
The model Japanese were followed by Canadians as the least likely to whinge when a trip goes wrong.
France's rivals for the world's "worst tourist" tag, Spaniards and Greeks, came near the bottom of the pack in almost every category.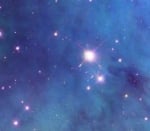 Interesting -- I wonder if the results would be different if they asked hostels instead of hotels.

Yes they would.
Scandinavians would be on the top of my list. Those are polite, well-educated people who speak better English than the English! :D
They can drink like Russians and still behave like Japanese.
Among the Scandinavians, my favourites are the Finns. They have a great humor.
Canadians would come in second. I just don´t put them on par with Scandinavians because their maple leaf flags on every item they own is a little ridiculous.
Third: Latin Americans. They deliver a great vibe even if there are only a few. 10 Latinos (esp Mexicans) are sufficient to turn every hostel into a great party place. Drawback: in too great numbers they tend to exclude others from the party by switching to Spanish and they can be very noisy.

I thought I would let others comment first.
In general I do not disagree with the findings.
My 'pet hate' are French 'one nighters'; check in, don't talk to anyone, leave the hostel after making their bed and wake everyone at 7am as they are packing to leave on a rigid itinerary just as the rest have hit the sack!
The Japanese can be a little shy at first but after a week they are great fun.
The Brits and Germans (over 50% of guests) are good value with the odd exception.
I agree with Klaus about the Scandinavians but I can also put the Dutch in this category.
Spaniards and Greeks rival the French - I could not agree more - it's only a 5m walk to return the empty beer bottle - do they do it - no way!
Aussies are the untidiest.
And yes, the Americans are the loudest and worst dressed.:D