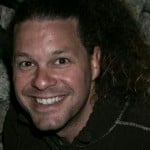 The training course looks intriguing. You may not need some of the skills that they cover, but it's never a bad thing to be too prepared. I don't know what you have in mind for your 5* hostel, but this sounds like a good start to make sure your presentation and service levels are top notch.
If you want to pick and choose some of the skills to cater to your specific interests you may have some luck finding similar courses at a community college or even the local community center. I didn't see a price on the page, so I don't know how the cost of individual courses/workshops would compare to something like this (or the quality).
If you decide to take the course let us know how useful it is for your hostel.