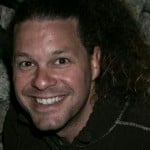 Would you fly in these seats?
No, thank you.
What the airline will tell you: "You can reserve one of these uncomfortably cramped 'seats' for a greatly reduced price."
What I see happening: These new cramped seats sell at exactly the same price that the regular seats used to sell for. Now the regular seats will be considered 'deluxe economy seats' and will therefore cost more.
Your budget flight will now be either significantly less comfortable or significantly more expensive - Take your pick.