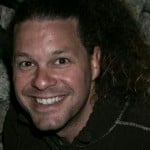 It would likely be in the region of 60 - 100 beds and I am wondering if there is a certain number of staff generally needed and would I need the same number of staff say for a 100 bed as an 80 bed.
If your staff will stay at the reception desk, then most likely you could use the same number of receptionists for an 80-bed and a 100-bed hostel. Two on shift would be enough. (We'll assume those beds are all full) If you're going to have a floating receptionist to take guests on tours of the hostel and hang out with them, then you might need another one for a 100-bed hostel. If you're going to have them double as bartenders, then that extra person is definitely a good idea to keep things flowing smoothly.
Extra beds might change your housekeeping needs even more, depending on how the dorms are arranged. A big dorm has lots of people, but you only need to clean one room. If you split the same number of guests into more rooms that all have to be cleaned, then the workload for the housekeeper builds up quickly and you need more cleaners to get everything done properly.