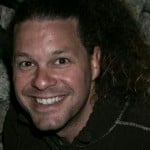 I would say a surf house is a hostel for people who likes surf but where you don't necessarly offer surf courses. And a surf camp is a place where both accomodation and surf courses are offered as a package.
That sounds right to me.
If you plan to incorporate the surf courses at some point, then I would go ahead and put them into one business plan. Unless you want the courses to be a completely standalone business, in which case a second plan makes sense. It seems like a lot of people only write business plans to convince investors that they are serious, but it also helps you to plan out exactly how your business is going to work and grow. If you won't have two independent companies, then include when and how you would start to include the courses and how it will affect the hostel.