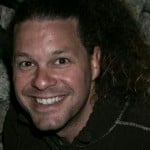 Hi Shmaarts. Welcome to the Forum!
Congratulations on making your dream into a reality!
It sounds like you have done a lot of planning already. That's great! I have a few questions for you:
On which continent will your hostel be located? (In case anyone has recommendations for suppliers)
Is the property broken down in the way you have described it, or will you have to remodel an existing space to get the layout that you have planned?
Does your 39m2 of corridor space include storage for clean linens and housekeeping supplies? If not, do you have another place in mind to store them? It is usually wise (and sometimes required by law) to store your clean linens separately from the dirty ones.
You mentioned that you keep an eye on the occupancy of the competition. Are the other two hostels in the city frequently full or do they struggle to fill their beds?
At 12m2 your Twin rooms might feel a little cramped, but I have seen hotels with simple rooms that were about that size. Is that similar to the other hotels in your area?
Is the other full-time worker going to be your business partner or will it be an employee? If you think that you will be full on a reasonably basis, then you will probably want a full-time housekeeper too. Remember that everyone (especially you!) will need time off.
How were you thinking of breaking down your shift schedule? For example:

12-hour day and night shifts plus a housekeeping shift
8-hour morning, evening, and night shifts plus a housekeeping shift
No housekeeping shift - the receptionist will also do all the cleaning
24 hours on then 24 hours off, plus help in the busy times of the day
I like Sleeptite POD range, don't have pricing on those yet, but they seemed to be on expensive side. IKEA is much cheaper, though, not everyone's happy about them.
Anything that can be broken in a hostel will be broken sooner or later. If you can afford to buy solid equipment from the beginning it will pay off in the long run.
Door locks - simple keys or magnetic locks?
In my opinion magnetic locks are safer for you and for your guests because they can be programmed for a limited time and canceled when needed. Metal keys could easily be copied or lost. With a card system you can easily make a new key whenever you need one.
Taxi prices are low in my town. Can I make any money from referrals?
Sometimes taxi drivers tip the bellmen at nice hotels to call them first for the trips that will earn more money. You may be able to make a little supplemental income this way, especially if you work exclusively with particular taxi partners. That may not be the most convenient thing for your guests though, especially if they have to wait longer for your partner to arrive when another taxi might be close by.
How difficult is it to get commissions on referrals/ticket sales for tours and activities?
For some hostels those commissions provide a significant amount of their income. Commissions for tours and activities should be the easiest to secure if someone has already set them up and wants to attract customers. If there are no tours organized yet, then you could be the one that sets them up and make even more money. Tickets to concerts and other one-time events may be more difficult unless there is a central ticketing agency that sells for all of the events.
Some hostels also charge for pub crawls, or simply collect a commission for guests that they send to bars and clubs. You could set up a deal where the guest pays you for a ticket that gets them admission and a drink, and then you take a commission from that sale.
Keep us updated on your progress as everything develops!