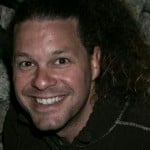 The part about cleaning up puke with a raging hangover not being ideal is pretty accurate. I never like doing that. :)
A lot of people say, "I would love to work in a hostel!" when they really mean, "I would love to live in a hostel and not have to pay for it." I think a lot of those guys read the same job description.
He hit the nail on the head with the downside though:
The biggest con in working at a hostel, for me, is that while the people coming through the hostel may be wonderful they will inevitably leave in a few days and it becomes a case of continually making friends but keeping very few. Generally, however, the rest of the staff will become like your family which eases the constant flow of farewells.