Travel Meta Search News: American Airlines Dropping Kayak
Interesting news on American Airlines deciding to remove itself from Kayak.com's listings:
...American Airlines is about to pull its airline listings out of Kayak and is considering doing the same with Orbitz. If it does so, other airlines such as Continental and Northwest may follow suit.

Airlines don't like the booking sites because they have to pay them a referral fee for every ticket they sell, as opposed to capturing the full fare when travelers book on their individual sites....American Airlines has a particular beef with Kayak because it tends to show AA flights through its partnership with Orbitz instead of directly from American. That means American has to pay a double tax, once to Kayak and once to Orbitz.
Full story on the Washington Post.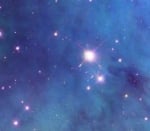 More commentary on the story here: