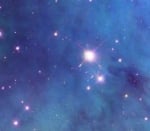 World66 is a good one.
Wikitravel.org is run by the same people.
TripAdvisor.com has always struck me as having too many ads so I don't use it much. I wrote an article that includes information about Tripadvisor because that is one of the sites that Google gets their hostel reviews from.
I recently took over as webmaster of a travel site called CommunityTraveler.com, where people can get a free travel blog--but CommunityTraveler is still in the early "beta" stages of development... I'm hoping to add more hostel information to it later...