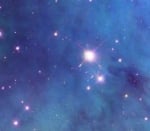 I found a magazine with some of the info I was looking for: PC World September 2007 issue.
It has cell phone tips for globetrotters (from an American perspective).
Three options when going overseas:
1. International roaming
keep the same phone number
only need to setup once
expensive
long term contract
not available everywhere
2. Overseas carrier's SIM card
relatively inexpensive
no contract
setup each time you use it (language barriers)
unlocked GSM phone required (more expensive)
address book may not be save (if stored in the SIM card)
different phone number (though if you forward through a SkypeIn number, people could still reach you on a regular phone number)
3. Rent a phone
* Telestial is a company that sells/rents international phones: http://www.telestial.com/
Two kinds of phones:
GSM networks: widely available in Asia, Europe, Oceania, South America. It should support GSM on 800-l 850-, 1800-, and 1900-MHz bands.
CDMA networks: used by Sprint, Nextel and Verizon in the USA. Also used in Japan and Korea. Sprint & Verizon customers can get a CDMA-GSM hybrid phone.